Temple Newsam House
Leeds
North Norfolk Railway
Holt, Norfolk
Prestatyn, North Wales
Shuttleworth Collection
Biggleswade, Bedfordshire
Waltham Windmill,
Cleethorpes, Lincolnshire
Burrs Country Park, Bury, Lancashire
Burton Agnes Hall, Driffield, East Yorkshire
Haynes Motor Museum, Sparkford, Yeovil, Somerset
Yorkshire Air Museum, Elvington, York
Stanford Hall, Leicestershire
Blair Atholl, Perthshire
Capesthorne Hall, Cheshire
Woburn Abbey, Bedfordshire
Grampian Transport Museum, Aberdeen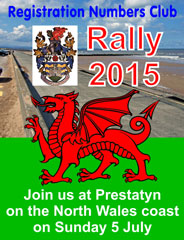 The Registration Numbers Club has never held a rally in Wales before so for 2015 members hosted their annual event in the North Wales coastal resort of Prestatyn on Sunday 5 July. Our rally site was conveniently situated in the spacious grounds of the Lyons Nant Hall Hotel not far from the beach and town centre. Sun screen was the order of the day on Saturday and Sunday morning but, unfortunately, a heavy rain shower prevailed on Sunday afternoon. The day was saved by the hotel allowing us to use its wedding marquee for the prize giving and raffle.
PRE-RALLY DINNER 2015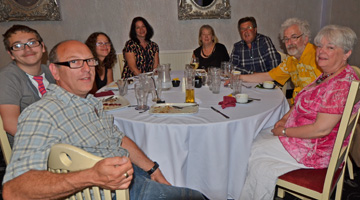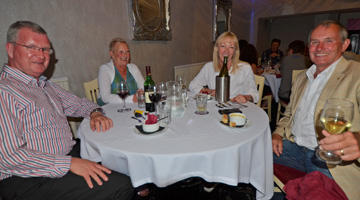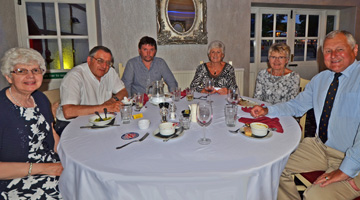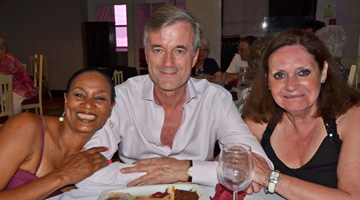 The previous evening 23 club members from all parts of the country enjoyed a convivial dinner in the hotel.
CLASS RESULTS - RALLY 2015
Class A - Amusing or unusual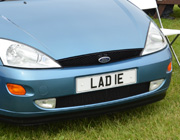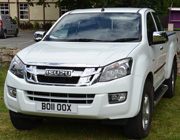 1st - Darren Moore - LAD 1E 2nd - Brian Bates - BO11 OOX
Class B1 - Owner's initials - letters first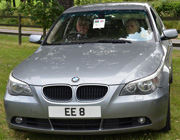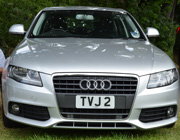 1st - Elwyn Evans - EE 8 2nd - Trevor V James - TVJ 2
Class B2 - Owner's initils - numbers first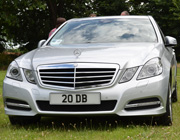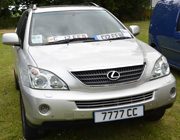 1st - Darren Bishop - 20 DB 2nd - Colin Cowperthwaite - 7777 CC
Class C - Owner's initials with No 1 or other No 1s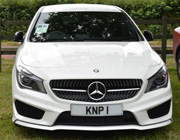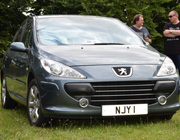 1st - Neil Ives - KNP 1 2nd - Nicholas J Young - NJY 1
Class D - Owner's initials with date letter including current series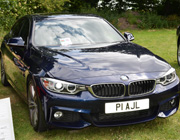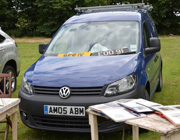 1st - Amanda J Leigh - P1 AJL 2nd - AM05 ABM - Amos B Mansell
Class E - Names with or without a date letter including current series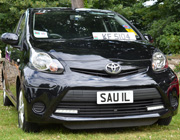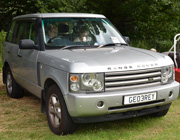 1st - Saul Formstone - SAU 1L 2nd - Geoffrey Dyer - GE03 REY
Class F - Family or company collections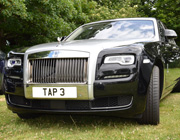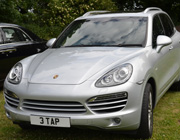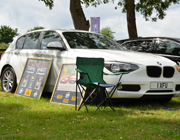 1st - Tony & Helen Taperell - TAP 3 / 3 TAP 2nd - Adrian Hayward-Wills - XFU 1 / 11 XFU / 111 XFU
Class G - Neat registrations not being owner's initials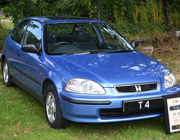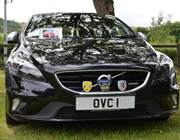 1st - Colin Richards - T 4 2nd - Maureen Bramley - OVC 1
Class H - Registration relevant to owner or vehicle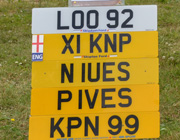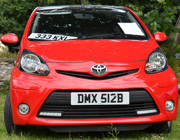 1st - Neil Ives (Plumber) - LOO 92
2nd - Karl Formstone (Karl's plate represents the protocol for theatre lighting & sound systems) - DMX 512B
Class J- Any other cherished registration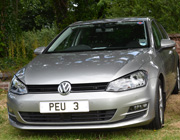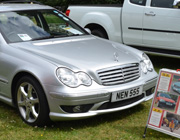 1st - Roger Evans - PEU 3 2nd - Alison Lomax - NEN 555
Class K - Classic or vintage car with interesting registration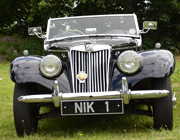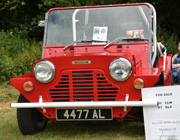 1st - Nicholas Young - NIK 1 - 1955 MG TF 1500 2nd - Alex Leigh - 4477 AL - 1967 Mini Moke
Special awards for interesting displays and presentations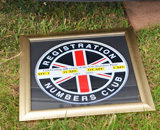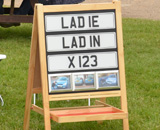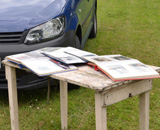 Adrian Hayward-Wills (well presented displays) Bernard Mansell (excellent books of registration photographs)
Darren Moore (very neat registration plate display)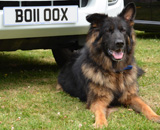 The Noel Woodall trophy was presented to Brian Bates, a long time club member, for 'sheer nerve' in displaying this great plate!

Thanks are due to all helpers both before, during and after the rally. Bernard Mansell and new member Roger Evans helped make sure the cars were neatly displayed around the rally site. Many hands make light work and several of you helped us pack away everything afterwards, despite the heavy rain ... thank you.
Jeremy Portland and family gave us full use of their motorhome as a rally control centre once again and Club Hon.Secretary, Steve Waldenberg (R55 SNW) kept everything in order.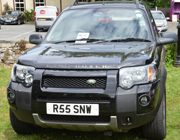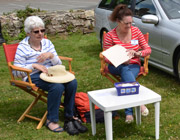 Several excellent prizes were donated by sponsor dealers and club members and thanks are due to all who purchased tickets from our intrepid ticket sellers, Lesley and Alison, who managed to relieve you all of your loose change and raised a significant sum to help with the not inconsiderable expense of running an event such as this. The dealers listed on the left also helped with sponsorship of various areas to cover some of our operating expenses.
Finally thanks are due to Pat Woodall who presented the Noel Woodall trophy in memory of 'Mr Autonumerology' and also presented all the other rally prizes.
SEE YOU ALL IN 2016