---
Home | Newsletter | Rally | PR | Member Sales | Club Shop | Links | Join
---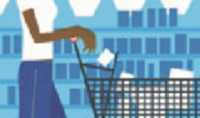 WELCOME TO THE RNC 'CLUB SHOP'
The Registration Numbers Club offers a select range of items from its Club Shop, some of which can be customised with your cherished registration number.
Ordering is easy ... simply decide on the items you wish to buy, download the order form by clicking on the link at the end of this page, print it, fill in the appropriate items and mail to the club office along with your remittance. We'll do the rest.
---
Screen sticker (Code CS002)

Self adhesive, logo shows outside vehicle

Approximately 100mm diameter - £1.50 each inc P & P

Customised screen badge (Code CS003)

Plastic with club logo and custom printed with your cherished registration number

Same size as a tax disc (75mm dia.) - every order includes a free tax disc style holder to fix badge to inside of windscreen - £9.50 inc P & P (approx 4 weeks delivery)

High quality key ring (Code CS005) NOW BACK IN STOCK

Leather base with polished metal club badge surround. Badge features logo and website address

For security reasons these cannot be personalised

Logo approximately 27mm diameter - £3.50 each inc P & P

Umbrella (Code CS006)

Blue and white panels with club logo on two panels

Golfing size - £15.00 each inc P & P

RNC News - back issue photocopies (Code CS007)

Available to order twice per year only (May & November) due to work involved

(Feb '05 RNC News lists all publishing dates so you can easily find which you have missing. List also available by email)

4/6 pages - £1.00 per issue, 8 pages - £1.50 per issue, 12 pages - £2.00 per issue all inc P & P

What's that new mark? (Code CS009)

Written by Bob Rowe - a pocket sized (A6) publication handy to keep in the car

32 pages in mono with colour cover - £2.75 inc postage

Car Registration Guide (Code CS010) NOW BACK IN STOCK

Written by club member Peter Robson and published by Newby Books - a handy A6 size which explains number plates in simple language

64 pages with plenty of colour illustrations and colour cover - £4.95 + £0.75 post and packing
FURTHER ITEMS WILL BE ADDED WHEN AVAILABLE ... PLEASE KEEP CHECKING BACK
---
All the above items can be ordered from club office by downloading the order form below, printing it, filling in the items you wish to buy and mailing to club office with your remittance.
Click here to download order form (File size 69kB - PDF format)
The order form is in pdf format and you will need Adobe Reader to view it. You can download it free by clicking on the 'Get Adobe Reader' link below.

---
Home | Newsletter | Rally | PR | Member Sales | Club Shop | Links | Join
---
Registration Numbers Club
---
All contents copyright 2000-2020 © Registration Numbers Club. All rights reserved.
The ownership and copyright of images and logos belonging to individual organisations is acknowledged.
Page last updated - Tuesday, 28 January 2020 16:44